Current obsession: jarring. Seriously, it's awesome. Canning items in bulk can save so much time and money for moms.
The great thing about jarring food is that there are countless options. Here are just a few common and useful options to get the ideas flowing.
Not only are there so many options of items to can, but there are numerous time saving benefits. Canning food items will take maybe an hour or two out of one day, but you are able to make jams, vegetables, preserves, infused fruits and even baby food in bulk to save for weeks or even months if you decide to freeze some of it.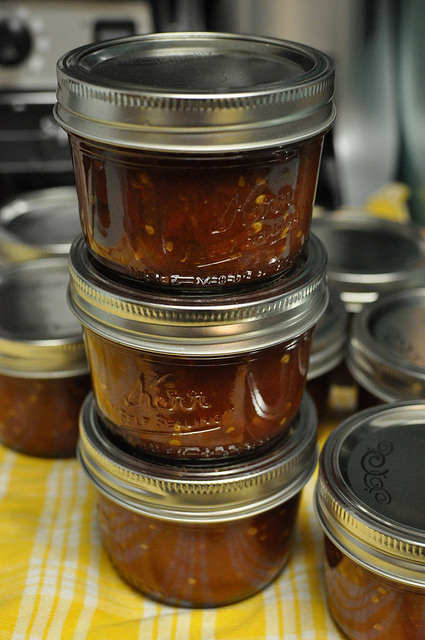 It's a lot more fun to make spreads, infused foods and baby food instead of buying it; and you know exactly what you are eating with the benefits of avoiding any additional unhealthy preservatives and unnecessary additives.
Baby food can get so expensive and in reality, it can be very easy to make yourself. Here is a good recipe idea as we start to go into fall, but don't limit yourself! Baby food is so easy to freeze in ice cube trays or to jar up and save for later so it's perfect for moms on the go looking to keep their kids healthy and save a few bucks.
If you are loving the idea of canning as much as I am, here are a couple of books that can keep you busy!
Can It, Bottle It, Smoke It and Home Made
Majority of inspiration was derived from Food In Jars.