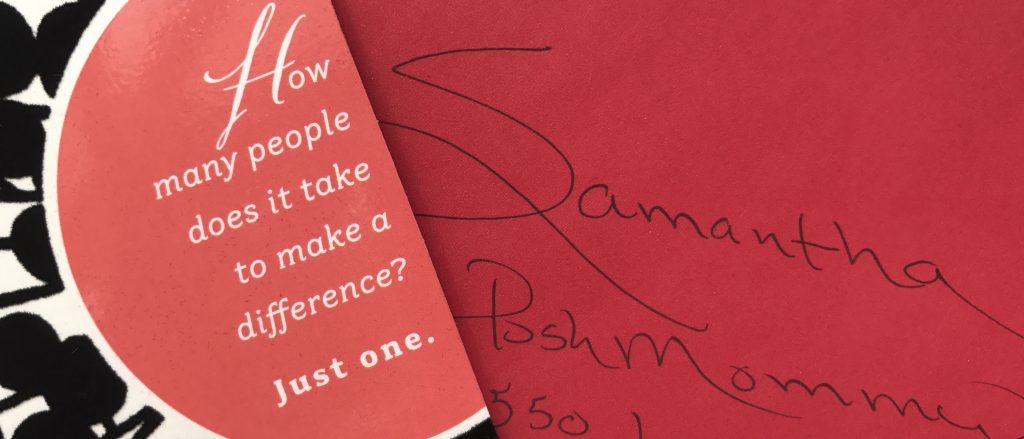 It's not every day you get a handwritten thank you note from a customer! We are by far from perfect, we do mess up and we just sent a handwritten apology note coincidentally TODAY to a mom along with her piece. Can you believe that! Send a note and get one the SAME day! Handwritten letters are now an ancient way to communicate and seem to be more powerful and moving than any other form of communication. When you get a handwritten card or note doesn't it make you feel all warm and fuzzy inside, this one especially did for us!
"Samantha, your kindness, your patience and your genuine sincerity I will never forget – Thank you so ever more. ❤️ So grateful for you. You are an angel. ❤️"
We were so overjoyed in the office and some of the responses around the office were
"That is a very sweet and thoughtful note!"
"So you say we are doing something right! YES!"
"This just made my day!"
While every day we connect with strangers via email, phone and social media, here at POSH we see them not as strangers but fellow POSH Mommies who are trying to make it through this world raising little humans, just like us. It shows through our countless thank yous in email, phone and social and handwritten notes. Thank you Anne for your kind words. It is our pleasure to help!
Shout out to our customer care team! Thank you for your hard work, especially during the rush times!