True love is all about two becoming one. What's mine is yours. Show your love with a POSH monogram, available in two and three initials!
The POSH Two Initial LOVE Monogram is the ultimate couple piece. The the first initial of your name and that of your significant other are kissing in this beautifully crafted personalized piece.
This option is perfect for any couple, new and old. The following example is the POSH Two Initial LOVE Monogram Sam and Alyssa would order!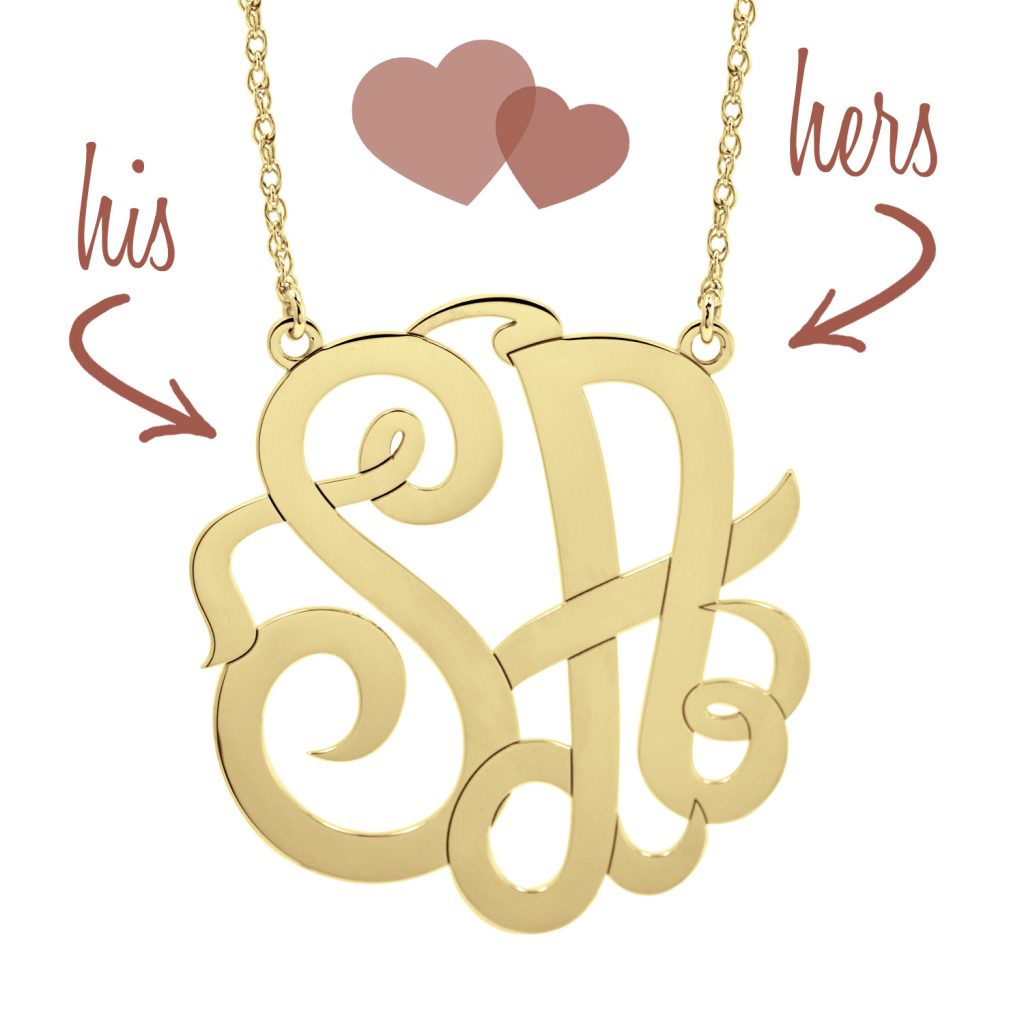 Or, bring your last name into the mix! With the POSH Three Initial LOVE Monogram, the first initials of you and your love are romantically intertwined with your the first initial of the last name you share. Below, see how married couple Jack and Laura Green would design their POSH Three Initial LOVE Monogram.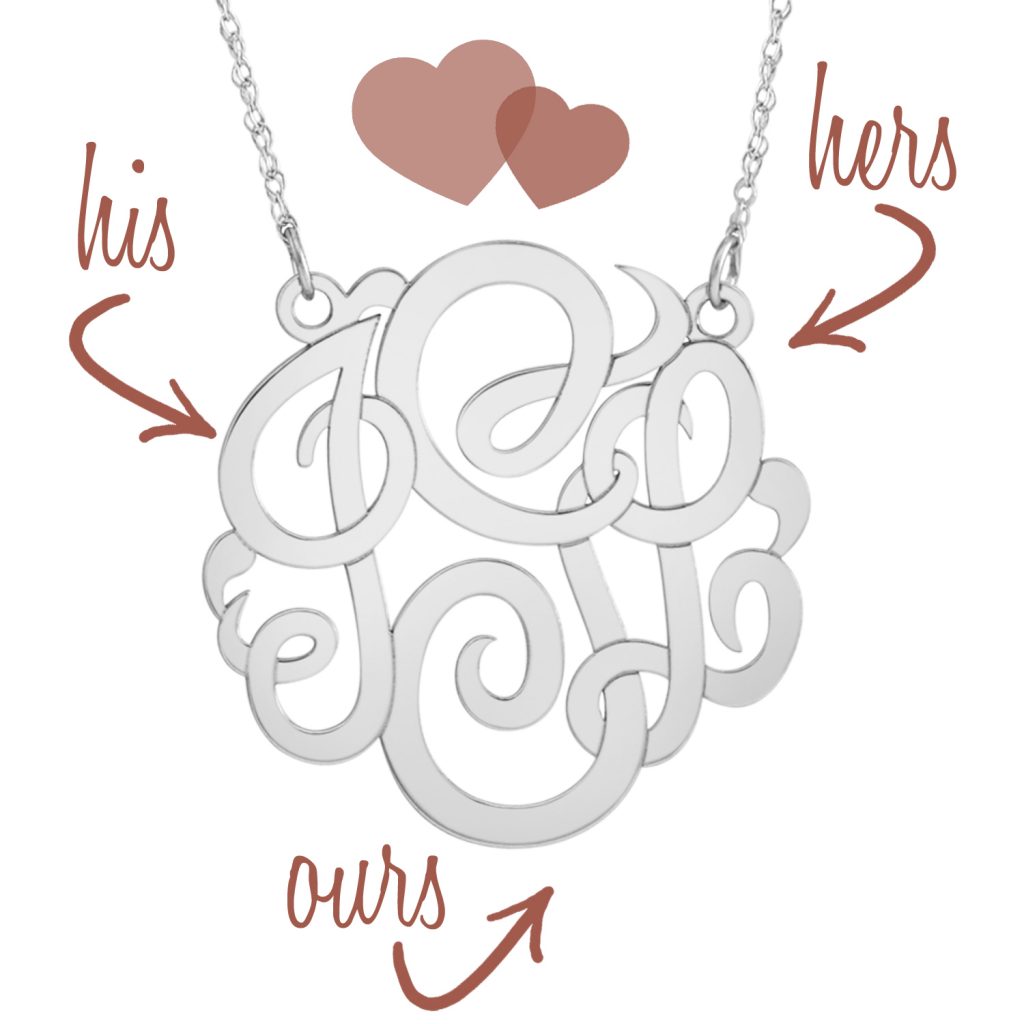 This piece is a thoughtful gift idea for weddings and anniversaries alike.
Which LOVE Monogram is right for you? No matter which you choose, each option comes in sterling silver and white, yellow and rose gold. And, in addition to the Script monograms shown above, you can choose a two or three initial monogram in Block, Vintage, Loop & Rope versions.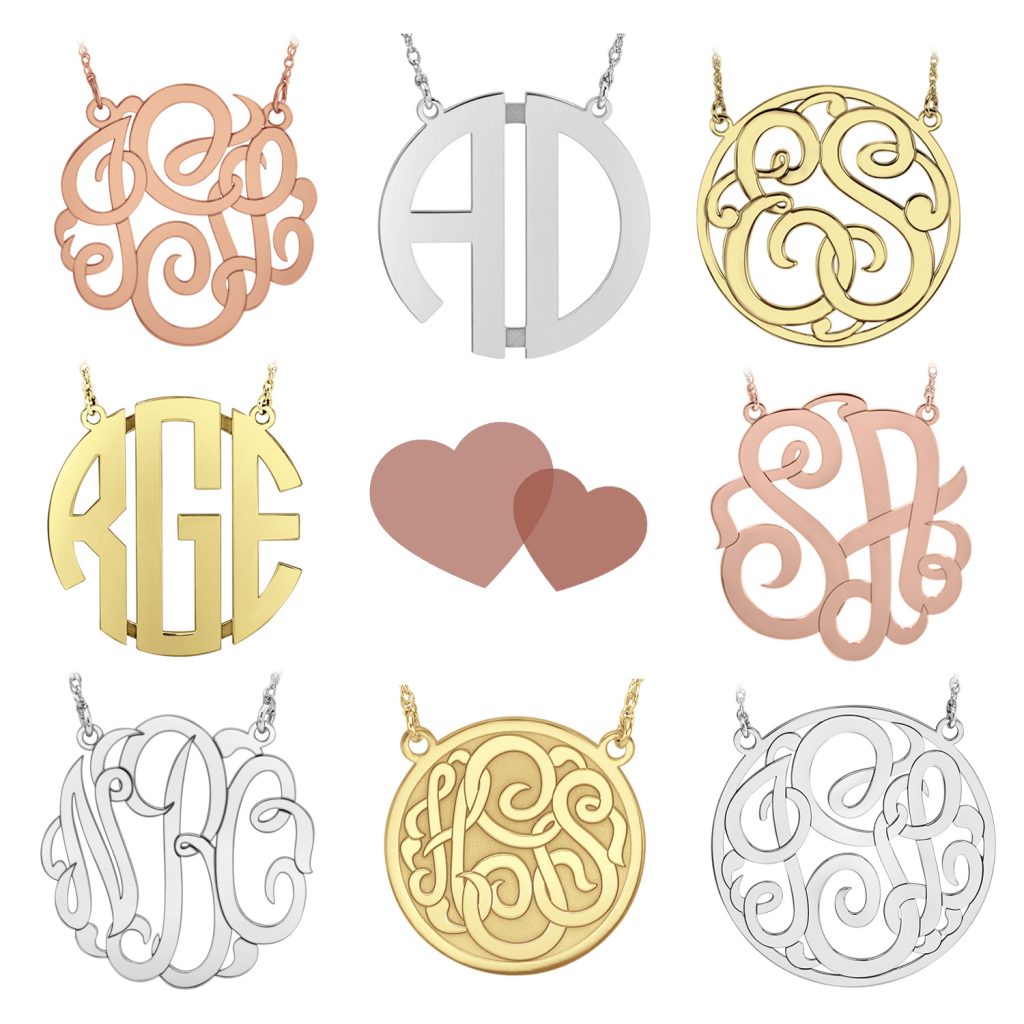 Don't forget, to get your monogram or any other custom made to order POSH piece in time for Valentine's Day, order by January 28th with standard shipping OR February 1st with expedited shipping.  It's the ideal "his and hers" gift for the one you love… or "his and his" or "hers and hers"! Come browse our entire POSH Monogram collection.