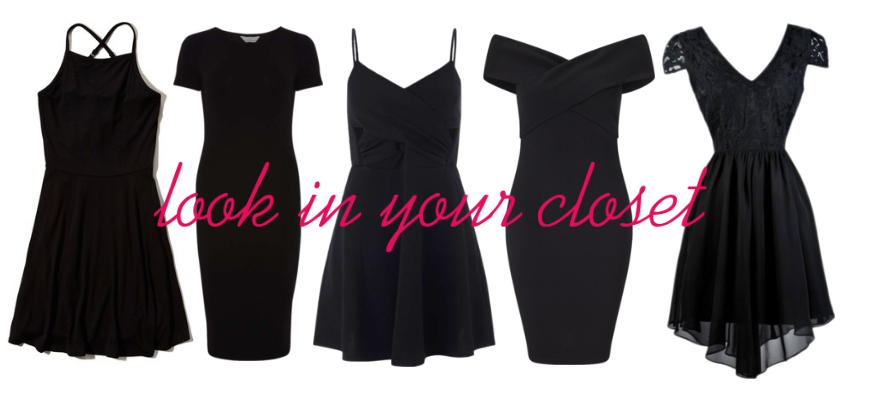 Halloween is coming and odds are you have been too busy with the kids and life to plan something POSH for you! Pair your favorite little black dress with dollar store costume accessories and BOO-M you are ready to attend that last minute Halloween party at your friends or the one at your kids' school. Dig deep into your closet, we know you have at least one LBD. Grab it and let's create a quick DIY costume. And if you have not put together costumes for your little girls, consider an all black outfit for them and put something similar together. Mini version ideas are at the end because Mom, we know your kids have already planned out what they want to dress up this year and these easy and fashionable Halloween costume ideas are exclusive to you.
ARRRRGH PIRATE
AHOY, matey! Gathering a Pirate costume is easy and could be done several different ways. You can go to any dollar store and grab the "Pirate Kit" and put it together with your little black dress and boots from your closet.
HERE KITTY KITTY
Match your furriest pair of boots with your little black dress to create your cat costume. Find accessories you currently have such as your favorite cat eye sunglasses that will go nicely with your costume to polish off your style and anything you are missing, a quick trip to the dollar store is just what you need.
Hey Samantha, twitch your nose and create this costume quickly with your little black dress and your buckled boots. A witch costume is the most popular costume every Halloween so you can find your accessories anywhere and for a great price too.
DARK ANGEL, DARK ANGEL, WILL YOU BE MINE
Probably the most expensive costume to put together because the angel wings can cost you $20 but this LBD costume idea only has two necessary items to complete the look besides your favorite black dress and heels.
We've added our own tiny POSH necklaces to each outfit because there was a POSH necklace fitting for each costume. Create any of these looks with similar accessories you have around and do not forget about your makeup. FANTASTIC eye makeup can really put each one of these costumes over the top. We will discuss make-up looks for each costume idea in our next blog post. Stay tuned and start working on your Halloween costume.
MATCHING MINI IDEAS