Valentine's Day is about showing love to all the sweethearts in your life! This year, spread the POSH love in the best way you know how… fashion!
From a casual night in, to a special Valentine's Day night out, there's always a POSH way to dress up or dress down to complement your favorite personalized jewelry.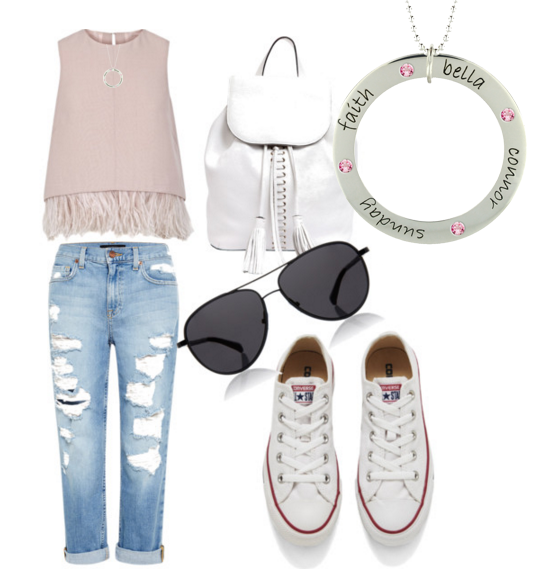 Do you have low-key Valentine's Day plans this year? Rock sweet pastels with a little winter white and on-trend boyfriend jeans from Levi's. A Rebecca Minkoff Moto Backpack and Converse add a fun and fashionable youthful vibe to a chic ensemble. Our Forever Loop completes this look with pink tourmaline between the names of your favorite little people.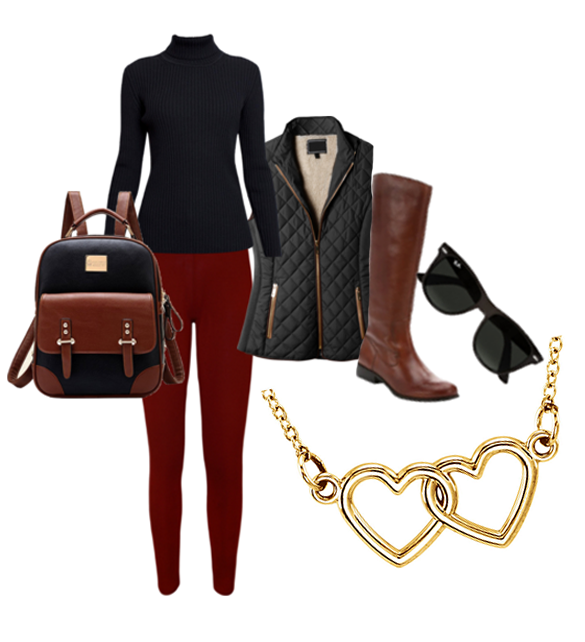 Or, bring in some Valentine's Day red with a preppy twist! Get out those riding boots, like this pair from Nordstrom, Ray-Ban shades and vests like this LEN3O piece for an outdoorsy POSH vibe you can rock with your sweetheart. Pair it with the delicate tiny POSH double heart for a look you'll love!
Chic Valentine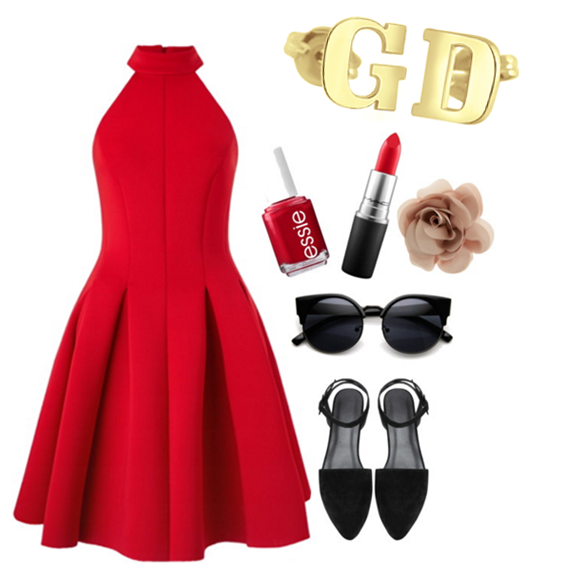 In the words of Kate Spade, "playing dress up begins at age five and never truly ends." For Valentine's Day, it's all about red, so get ready to glam it up from head to toe. Try a red dress like this one from Miss Selfridge and black pointy flats à la this ROMWE pair. The perfect POSH piece for such an occasion? Our POSH tiny block studs, of course!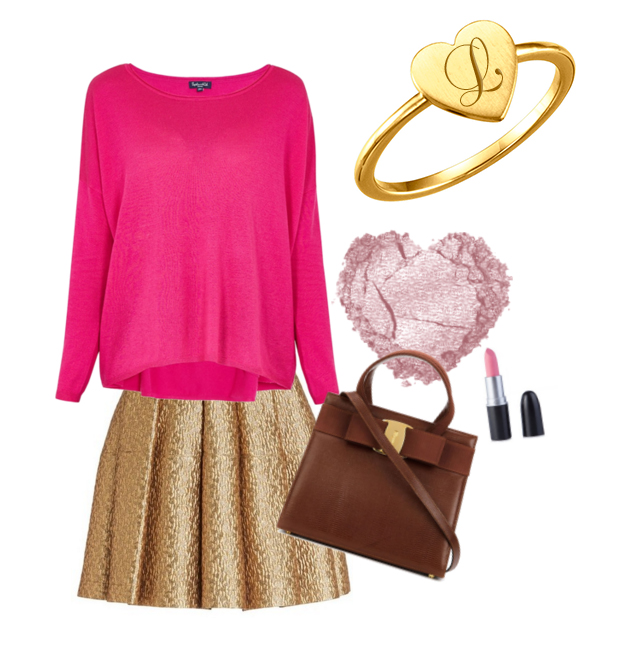 Or, if a red romantic vibe is not your style, make it a little more fun! Is your favorite color pink? Then this is YOUR holiday. This chic gold and pink outfit inspiration is perfect for Valentine's Day. Find a hot pink pop of color, like this Question Air cashmere blend. Add a gold skirt like this Nordstrom piece, and vintage leather structured bag. Pair it with our be POSH stackable heart ring for a look that's sweet and chic.
A POSH piece is the perfect Valentine's Day gift, whether you're giving your hubby a hint on what you want to unwrap, giving your little one something sweet or showing love to a friend for "Galentine's Day"! Come browse all our pieces and learn how you can design your own one-of-a-kind POSH piece.