The time has finally arrived to enjoy a ice cold refreshing cocktail while basking in the sun. If you like to get crafty with your cocktails, here are a few recipes to put a Spring in your step.
The Lillet Rose Cocktail from Martha Stewart
Ingredients
Directions
Combine 6 ounces Lillet, 6 ounces grapefruit juice, 3 ounces gin, and ice in a cocktail shaker. Shake until well chilled. Strain and divide cocktail among 3 stemmed cocktail glasses, such as Champagne coupes. Repeat.
Garnish with flowers. Serve immediately.
Blackberry Bramble from Colleen Mullaney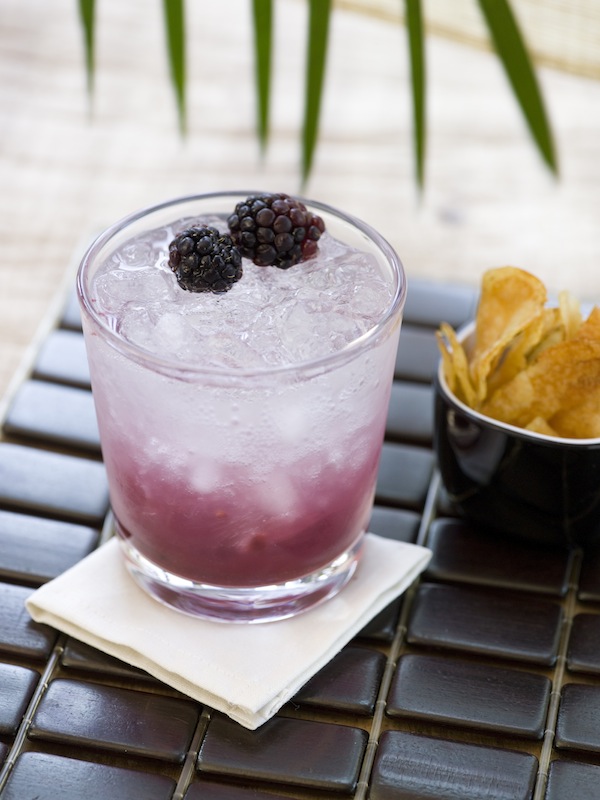 Ingredients
8 oz. gin
4 oz. blackberry brandy
2 oz. freshly squeezed lemon juice
seltzer to top
fresh mint sprigs
blackberries for garnish
Directions
In a pitcher place mint sprigs and gin. Muddle the mint releasing the flavor. Add the blackberry brandy, lemon juice, ice and seltzer to top. Stir gently. Pour into glasses, garnish with fresh blackberries and serve.
Grown Up Pink Lemonade from Spoon Fork Bacon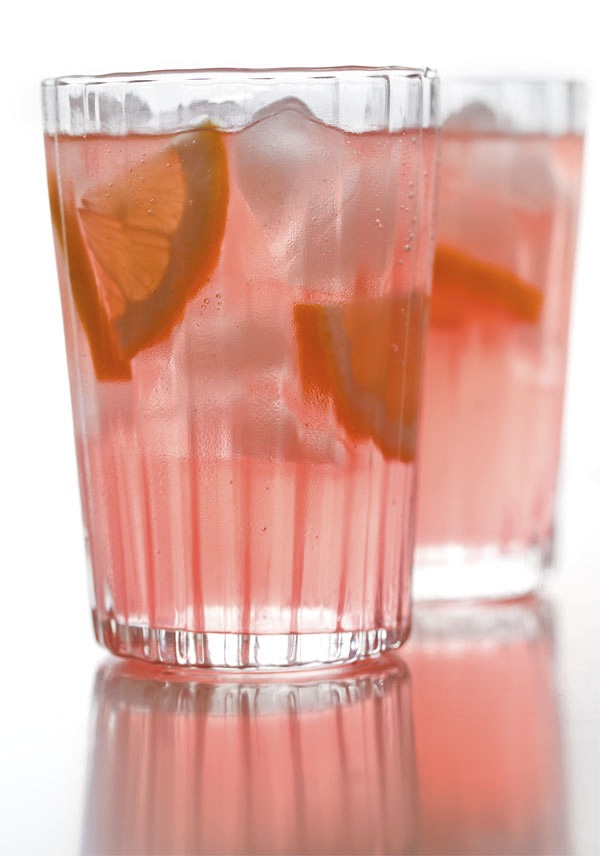 Ingredients:
2 ½ cups good quality vodka1 (quart size) packet pink lemonade Crystal Light
2 (12 ounce) cans diet cherry 7UP
1 (12 ounce) can light beer
lots of ice
garnish
lemon wedges (from 3 lemons)
Directions:
1. Pour the vodka and Crystal light into a large pitcher.
2. Fill the pitcher ½ way with ice.
3. Pour the remaining ingredients into the pitcher and stir.
4. Serve cold with lemon wedges.
Sparkling Apple Sangria also from Spoon Fork Bacon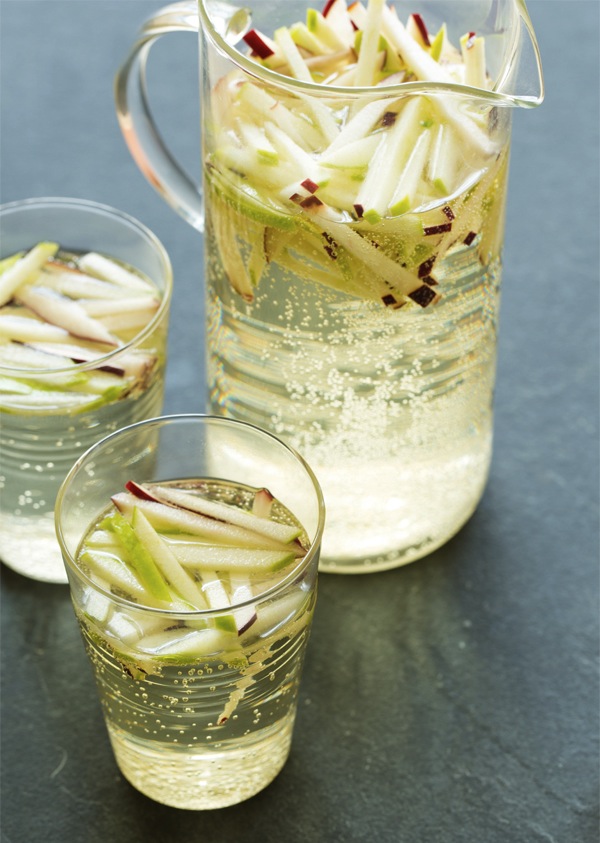 Ingredients
1 (750ml) bottle of Riesling (can sub Pinot Grigio)
1 red delicious apple, julienne
1 granny smith apple, julienne
1/2 (750ml) bottle of brut champagne or sparkling wine, chilled
Directions
1. Pour Riesling into a large pitcher and stir in apples. Place in the refrigerator and allow to sit for at least 2 hours and up to 24 hours.
2. Add champagne/sparkling wine, stir and serve.
And just for fun…the easiest sangria you could possibly make AND it's super delicious. If you're looking for a quick and easy refreshing drink, this is PERFECT!
1 bottle of 2 buck chuck from Trader Joe's (or you can do your favorite red…)
1 container of Trader Joe's Mango Lemonade
fruit of your choice
Mix the wine and mango lemonade, add fruit, ice and serve! No "sitting" time needed!
What are your favorite Spring time cocktails?